Program set for the E.H.C. Hockey Business Forum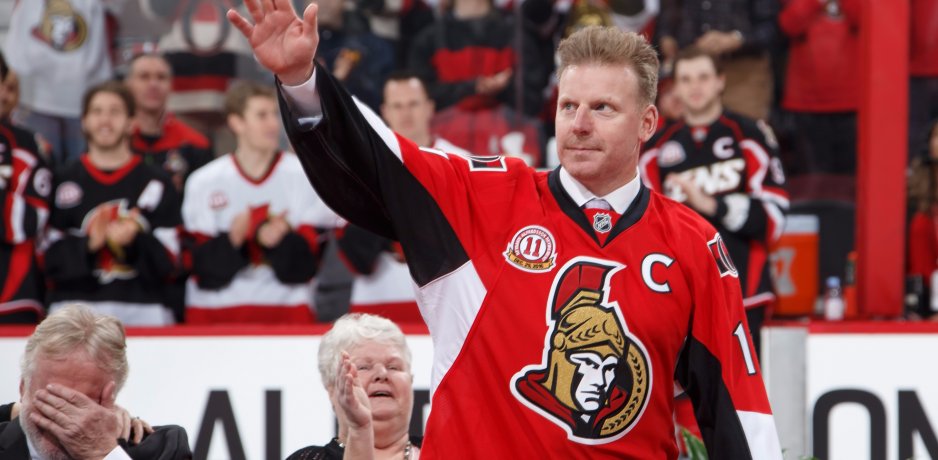 ​The Alliance of European Hockey Clubs will hold its second autumn theme meeting in Stockholm on 11 November 2017 in conjunction with the two NHL regular season games between the Ottawa Senators and the Colorado Avalanche.
The first such fall meeting was held in Munich on 2 November, where the theme was club economy. This time the focus will be marketing, commercialization and the future of European club hockey.
The E.H.C. Alliance is thrilled that both the National Hockey League's Deputy Commissioner Bill Daly and Alexey Krasnov, Vice-President of the Kontinental Hockey League, will attend and make presentations about their views and strategies for Europe. The E.H.C. Hockey Business Forum is the only international hockey convention this year where top-ranked executives from the two leagues will appear.
The E.H.C. Hockey Business Forum is specifically put together for executives and marketing directors of professional hockey clubs and other power-brokers in the hockey or sports business.
Another highlight speaker at the Forum will be Daniel Alfredsson, who played 17 seasons with the Ottawa Senators, 13 of them as captain, and who was recently named by The Hockey News as the Senators' best player in franchise history.
Daniel Alfredsson – one of Sweden's best players of all time and the only Swede to have played in five Olympic hockey tournaments – will hold a presentation titled: "The Power of Giving Back; Social Responsibility & Community Relations". During his now 20 years in Canada's capital, Alfredsson has been involved with several social community programs, most notably with the Daniel Alfredsson Scholarship for Mental Health, in conjunction with Carleton University.
Following the opening welcome speech by Jenny Silfverstrand, CEO of hometown Djurgården Hockey, Jonas Persson will present the latest trends in broadcasting, focused on hockey and will speak about which factors that determine the value of a broadcasting deal.
Persson and his Commercial Sports Media were appointed as exclusive advisors concerning the latest broadcasting agreements for both the Swedish SHL and the Finnish Liiga and are now also advisors to the Norwegian GET-Ligaen.
The program and the presentations for 11 November 2017
Place: Room Cosmos, Quality Globe Hotel, Stockholm, Sweden.
Click on names for extensive bios of the presenters.
10:00 – 12:00 Registration & Check-in
12:00 Jenny Silfverstrand, CEO Djurgården Hockey
Welcome speech; The value of a good brand & club merchandise
12:10 Jonas Persson, CEO Commercial Sports Media
Factors behind value of a broadcasting deal & latest trends in the business
12:40 Teemu Karenius, CEO of Yonoton OY
Cut queues, boost sales in your arena
12:55 Cliff Mander, CEO of CKM Sports Management
On-line technology to find your next player
13:10 Bill Daly, Deputy Commissioner, NHL
NHL's international strategy
13:40 Coffee Break
14:00 Daniel Alfredsson, NHL Ambassador
The Power of Giving Back; players' social responsibility and community relations
14:30 Johan Cahling, Deputy CEO, Brynäs, SHL
Clean Jersey; The refocus from visual exposure to social responsibility
15:00 Bob Teofilo, Synergy Sports Technology
Elite Video & Analytics Platform comes to hockey
15:30 Alexey Krasnov, Vice President, KHL
KHL's new business plan & roadmap for the league's 2nd decade
16:00 Buffet & Networking
19:00 Ottawa Senators vs Colorado Avalanche
Globe Arena
NOTE: For E.H.C. guests who will not attend the NHL game live, the game will be shown on a big screen in the Cosmos room of the Hockey Business Forum. Send an email to european@hockeyclubs.eu for more information.