Name of home arena: ŠKO-ENERGO Aréna
Built: 1956, rebuilt 2008
Address: Viničná 31, 293 01 Mladá Boleslav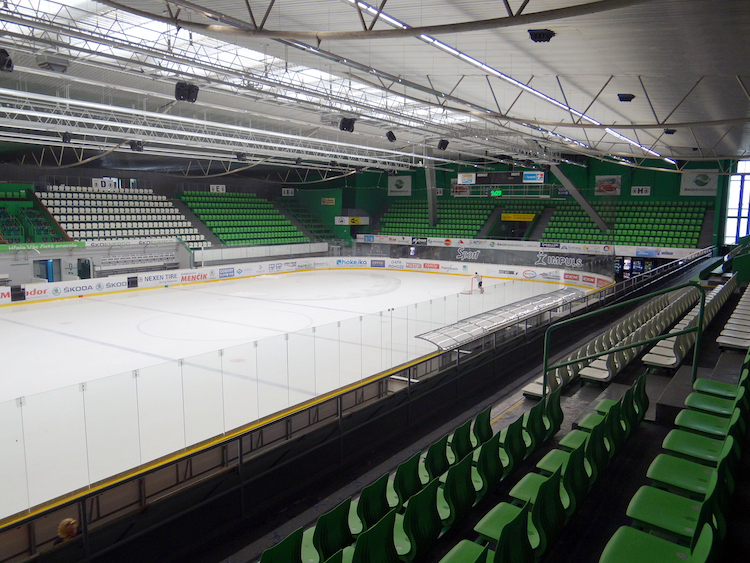 Arena attendance capacity: 4200
Avg. attendance 2016-17 (regular season): 4140
About arena: Ice hockey stadium in Mladá Boleslav was one of the first stadiums with artificial light.
There was a number of international events and one of the most important was the World championship in ice hockey in 1960. The stadium was built in 1956.
Basic info
Founded
1908
Website
www.bkboleslav.cz
Club adress
Viničná 31
Mladá Boleslav 293 01
Czech republic
Honours
National titles
none
European championships or greatest European accomplishments
none
Last Seasons
2017-18: 12th regular season
2016-17: 10th regular season, preliminary round, CHL group stage
2015-16: 6th regular season, semi-finals
2014-15: 10th regular season, quarter-finals
2013-14: 1st in regular season (1.liga), promoted to Extraliga
About club
BK Mladá Boleslav is one of the oldest hockey clubs in the Czech Republic. Mentions of hockey in Mladá Boleslav go back to the 19th century. In 1908, the club became one of the founding members of the Czech Ice Hockey Association.
Some of the most famous hockey players from Mladá Boleslav include Jiří Hrdina, Radim Vrbata, Jiří Hanzlík and Tomáš Hyka.