Name of home arena: Albert-Schultz-Eishalle
Built: 1995, renovated and enlarged in 2011
Address: Attemsgasse 1, 1220 Vienna, Austria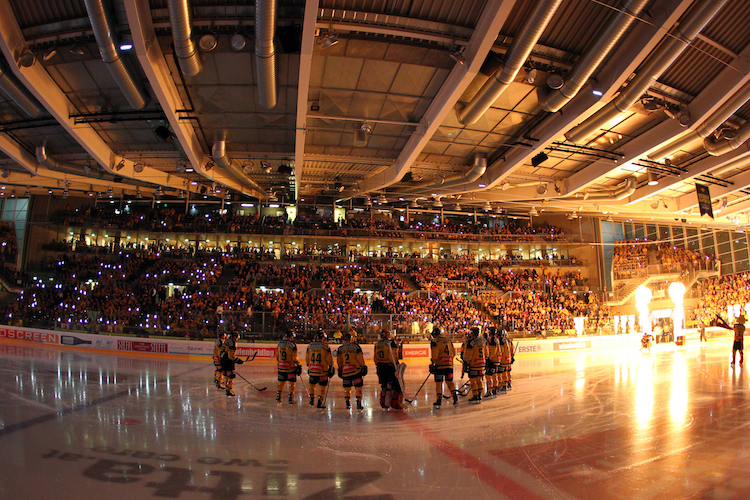 Arena attendance capacity: 7.022
Avg. attendance 2016-17 (regular season): 4.420
The Albert-Schultz-Eishalle is the biggest rink in Austria and contains 7.022 seats. It was built in 1995 and enlarged in 2011.
Honours
National titles
(2) – 2005, 2017
European championships or greatest European accomplishments
none
Last Seasons
2017-18: 1st regular season, semi-finals, CHL group stage
2016-17: 1st regular season, league & national champion, CHL group stage
2015-16: 3rd regular season, quarter-finals, CHL round of 32
2014-15: 5th regular season, league finals, CHL round of 16
2013-14: 3rd regular season, quarter-finals

About club
The Vienna Capitals were founded in 2001 and they play their home games in the Albert-Schultz-Eishalle (biggest rink in Austria, with a capacity of 7022 seats). The Caps claimed the Austrian championship title twice: First in 2004/2005 and again in 2016/2017. Additionally, Vienna's biggest ice hockey club made it to the EBEL finals in both 2013 and 2015. At the international level, the Vienna Capitals compete regularly in the Champions Hockey League.