Name of home arena: Eis Arena
Built: 2006
Address: Allerpark 5, Wolfsburg 38448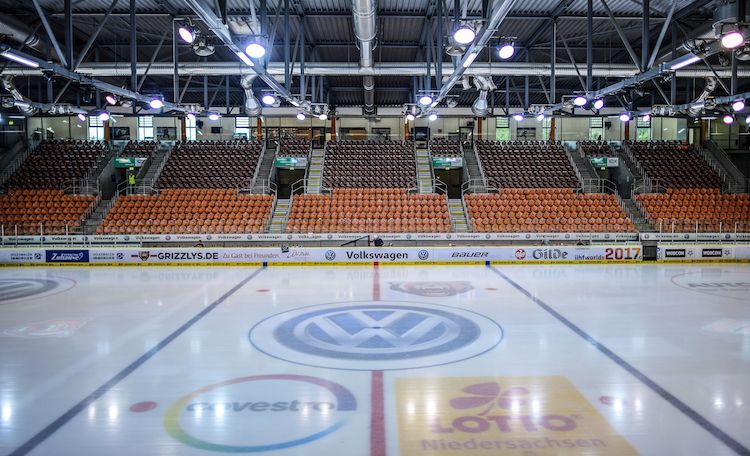 Arena attendance capacity: 4503
The arena was built in 2006. It serves only as a hockey rink and no other events are being held there.
Basic info
Founded
2004
Website
www.grizzlys.de
Club adress
Allerpark 5
Wolfsburg 38448
Germany
Honours
National titles
none
European championships or greatest European accomplishments
none
Last Seasons
2017-18: 7th regular season, quarter-finals, CHL group stage
2016-17: 3rd regular season, finals, CHL round of 32
2015-16: 4th regular season, finals
2014-15: 7th regular season, semi-finals
2013-14: 6th regular season, semi-finals
About club
Ice hockey in Wolfsburg got popular in the 1960s and Grizzlys Wolfsburg have been a member of the Deutsche Eishockey Liga (DEL) since 2007. In its young history the organization has made the league finals twice and won the League Cup in 2009. The Grizzlys also participated in the Spengler Cup in 2011, reaching the semi-finals. The Grizzlys play their home games in Eis Arena Wolfsburg, which has a total capacity of 4,503. The club colours are orange and black. The head coach of the team from Lower Saxony is Pavel Gross.