E.H.C. partner CKM launches agent certification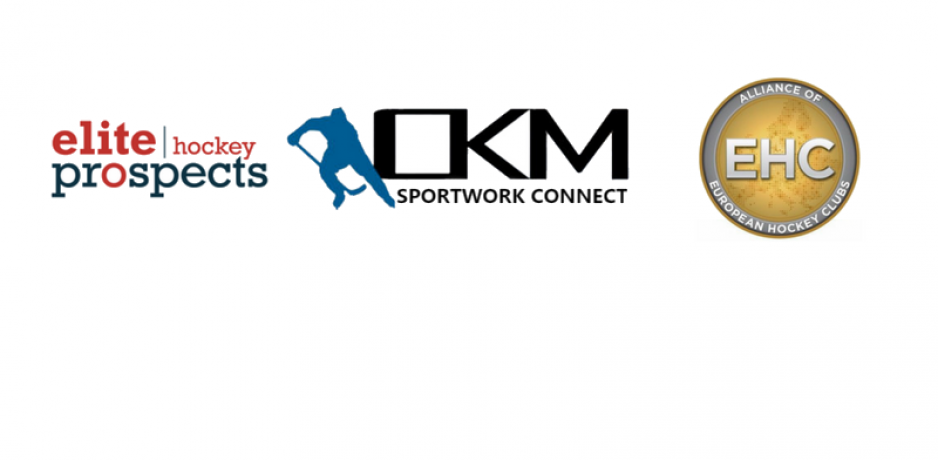 ​CKM SportWork Connect is proud to announce the launch of Player Agent integration and Certification Program into Jobs.eliteprospects.com in collaboration with Elite Prospects and the Alliance of European Hockey Clubs.
Since the player job portal's release in May, there has been significant positive feedback from players, teams, staff, and agents. One of the most resounding aspects of this feedback is that it has come from 35 different countries.
The use of the portal by agents will allow them to apply to job postings on behalf of their clients while showing the players which specific jobs they have applied to. In addition, agents will be able to communicate to select players that request representation. The portal itself is intended to empower players, and along with that any specific agents they request represent them.
In line with player-agent integration is the launch of the Agent Certification program. The program is designed to provide a valuable infrastructure around a certified agent allowing them access to specific league information critical to negotiation, logistics, and the development of representation. Certified agents will also have the ability to gain clients internationally that are looking for representation support. The program is structured to develop and strengthen existing FHPA, SICO, DEL, KHL, and PHPA certified agents, as well as provide a framework for new agents to enter the industry.
"As a player agent who started his own organization, I personally know how hard it is to enter the industry and survive as a business. Through the SportWork agent certification program and education, there's a number of areas we're going to improve for prospective agents entering the industry as well as provide resources for existing agents," said Cliff Mander, CEO CKM SportWork Connect.
"The business of hockey is rapidly changing with the use of technology, information and analytics, therefore the existing framework for player agents doesn't provide the means to successfully enter the industry and provide the best support possible for players. Furthermore, without this framework, players that are trying to develop at the pro level internationally suffer."
"It's our goal that this program can provide significant value to agents, that provide benefit to players, and peace of mind to team staff as they complete business transactions internationally," said Mander.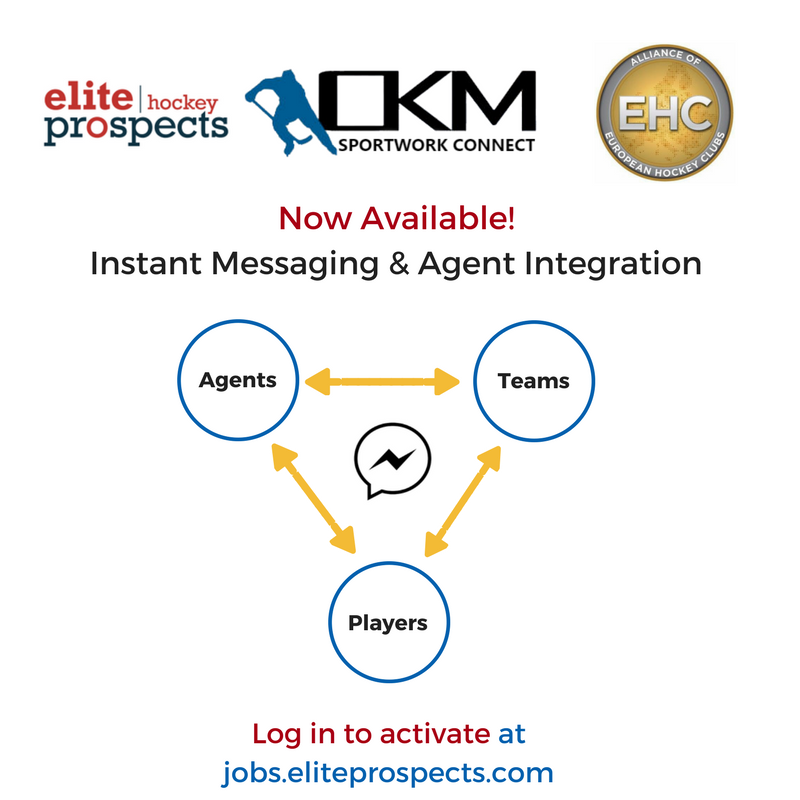 Jobs.eliteprospects.com was launched in May of 2017 in collaboration with Elite Prospects and the Alliance of European Hockey Clubs. The technology is an automated job platform for players to complete the contractual process and gain professional employment internationally.