41% marks highest percentage of Europeans drafted since 2002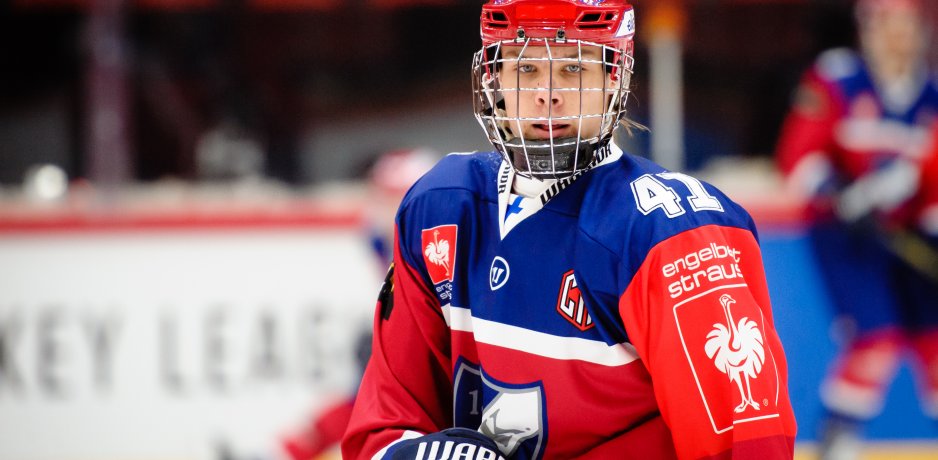 ​History was made at the 2017 NHL Entry Draft when Nico Hischier became the first ever Swiss player to be taken first overall when his name was called out by the New Jersey Devils. Hischier was one of three Swiss players picked. As well, with 89 out of 217 picks being European, 41 percent marks the highest percentage of Europeans drafted since 2002.
That number reflects the share of Europeans among top-level NHLers. When Ralph Krueger was preparing to select his Team Europe for the World Cup one year ago, he did some research on his own which showed that while Europeans in total include between 26 and 27 percent of all NHLers, they make up 40 percent of the league's top players – meaning starting goaltender, top four defencemen and top six forwards. A lot of the youngsters selected in Chicago this past weekend will be just that – top-level NHL players.
For the 12th straight year, Sweden led the way among European nations with 27 players drafted. That's just one shy of equalling the record – 28 Swedes were picked in 2011. The top Swede taken this year was Elias Pettersson, who played last season for Timrå IK in the Allsvenskan, and this coming season will skate for the SHL's Växjö Lakers. Pettersson went fifth overall to the Vancouver Canucks. The Swedes have always been trail-blazers among Europeans in the NHL, with five players drafted as early as 1974 and Djurgården Stockholm's Mats Sundin becoming the first European picked first overall in 1989.
In addition to another bumper year of Swedes, this year also marked a sharp increase in the number of Finns picked. For the past three years, Finland has ranked third in European nations behind Sweden and Russia. This year, the Finns surpassed the Russians with 23 players drafted, starting with IFK Helsinki's Miro Heiskanen, who went third overall to the Dallas Stars. The record for Finns drafted in one year is 25 in 2002. A Finn has never been taken first overall, with the closest being three players at No. 2 – Jokerit Helsinki goaltender Kari Lehtonen in 2002 and Tappara Tampere forwards Alexander Barkov Jr. and Patrik Laine in 2013 and 2016, respectively.
Eighteen Russians were drafted, followed by the Czech Republic, who once produced a great number of NHL prospects. From 1990 to 2005, they reached double digits in draft picks each year, and led all European nations in draft picks in 1982 1990, 1998, 2004 and 2005. Zlín's Roman Hamrlík in 1992 and Sparta Prague's Patrik Štefan in 1999 were both picked first overall. Led by Martin Nečas of the Extraliga-champion Kometa Brno, who went 12th overall to the Carolina Hurricanes, nine Czechs were picked this year.
From other nations, two players were picked from Denmark, giving that nation five draftees in the past two years, two from Slovakia, and one each from Germany, France, Slovenia, Norway and Belarus.
As far as clubs are concerned, the Frölunda Indians continued to show why they have been a dominant force in Swedish and European hockey over the last few years with three players drafted in the first two rounds and four overall. Other European clubs to have multiple draftees include HV71 Jönköping and Djurgården Stockholm with three each and Rögle BK, Dynamo Moscow, Brynäs Gävle, Almtuna Uppsala, Färjestad Karlstad, Dynamo Balashikha, Jokerit Helsinki, Skellefteå AIK, Motor České Budějovice and MoDo Örnsköldsvik with two each.
(Photo by IFK Helsinki/Champions Hockey League via Getty Images)