Name of home arena: Adam "Roch" Kowalski Arena
Built: 1961
Address: 7 Siedleckiego Street, Krakow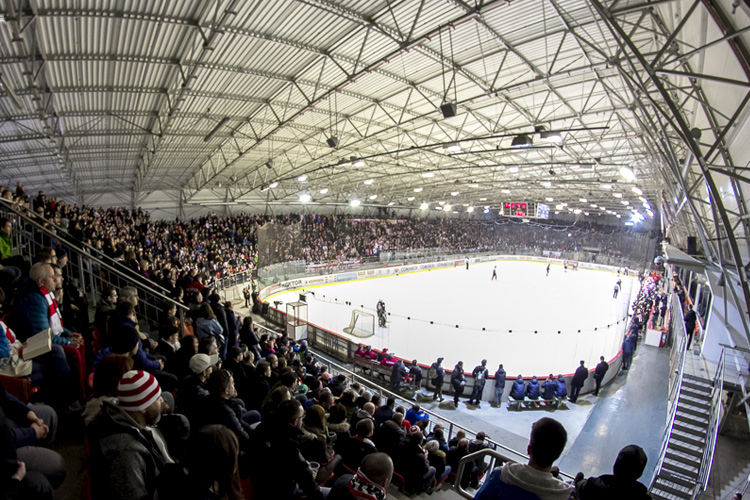 Arena attendance capacity: 2514
Avg. attendance 2016-17 (regular season): 1200-1300
The arena is located at 7 Siedleckiego Street in Kazimierz which is a historical district of Old Town in Krakow. It is named after Adam "Roch" Kowalski, who spent his whole career at Cracovia. The construction of the arena began on the 1st of July 1956 and it was opened on the 18th of July 1961.
Basic info
Founded
1906
Website
cracovia.pl
Club adress
1 Kałuży Street
Krakow
Poland

Honours
National titles
12 – 1937, 1946, 1947, 1948, 1949, 2006, 2008, 2009, 2011, 2013, 2016, 2017
European championships or greatest European accomplishments
none
Last Seasons
2016-17: 2nd regular season, league champion, CHL group stage
2015-16: 1st regular season, league champion
2014-15: 4th regular season, quarter-finals
2013-14: 4th regular season, quarter-finals
2012-13: 4th regular season, league champion
About club
Cracovia is the oldest active sport club in Poland. Founded on 13 June 1906 in Krakow, the club has won five league championships in football and 12 in ice hockey. The club's iconic white and red striped design is known all over Poland and is used both by its football and hockey teams. The first information on hockey in Krakow dates back to 1912, but it was a dozen or so years later when the first hockey team really emerged. Starting in 1923 it was coached by Józef Lustgarten and consisted of high school students. The first official game was played on 17 February 1924 when Cracovia won 1-0 against AZS. The team currently plays in the Polish Hockey League – the top league in Polish hockey. Its recent string of success has come under the guidance of Rudolf Roháček, who has now been the team's head coach for more than 12 years.